This project is starting to come together. First two PT2399 are fed the dry dignal, and the third pt2399 is fed from pin 15 of the first two (like the datasheet echo application). This allows some of the clean signal to pass through to the 3rd chip. It also allows less signal to pass as the feedback pot is turned down.
sound sample:
circuit (some values are slightly different on the breadboard):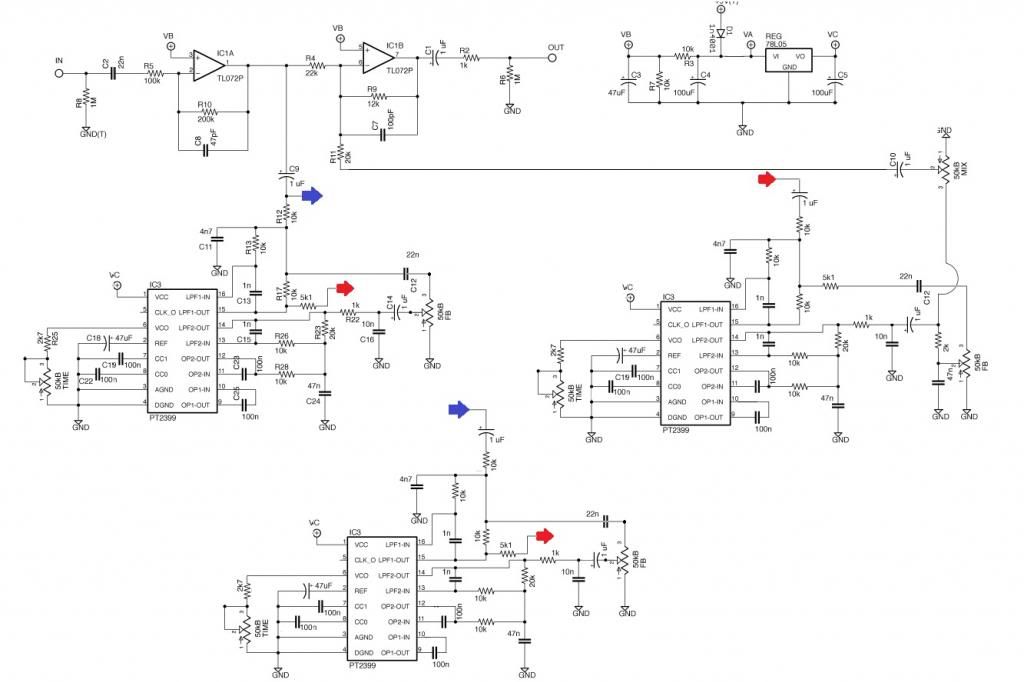 This schematic is mspaint copy-edit-paste from the sea urchin, I think.
Opamp is an LM833N. There is a bit of background white noise that is related to one of the pt2399 chips. When that chip is isolated, it's circuit is noisy, while at the same time the other two will become noise free. Somehow I need to get this on a vero - I would be very happy to fit inside a 1590DD, and elated if it will go into any size smaller enclosure.
CHAD