So I took a lesson from commonsound.org:
http://www.commonsound.com/kits/doku.php?id=commonsound:making_the_board
I've been antsy to start a project and my PCBs are still on their way from tonepad, so I started a moosapotamus Bass Paralooper.
http://www.moosapotamus.net/THINGS/paraloop.htm
It's a strangely shaped circuit board...kinda long...but I digress. I decided to try my hand at point-to-point.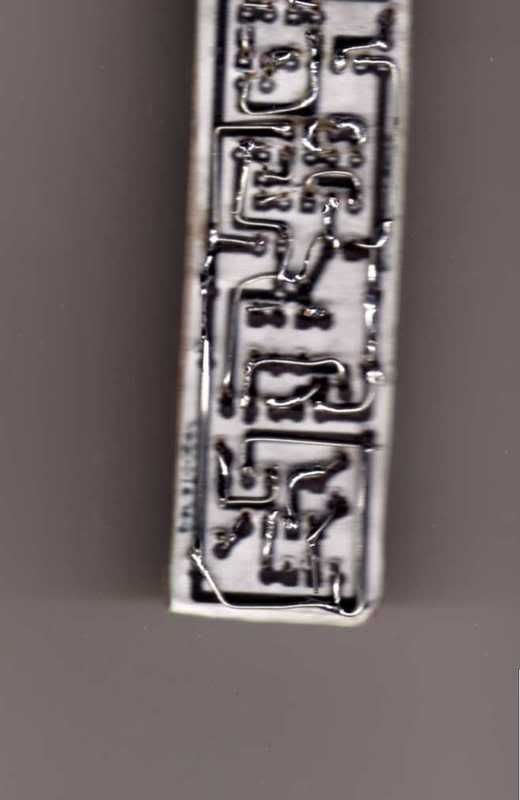 It's a really simple process...I recommend doing it all in one sitting. Otherwise, you lose track of where you were and you have to spend about 10 minutes flipping the board around and trying figure out where all those extra leads go

. Once I started soldering, it probably took me about an hour and a half to finish it.
I printed out the PCB, and then printed out a second copy in reverse. I tried using the PCB layout on the top of the board, but it was too small and too pixellated to read. Printing out the PCB traces only was just easier to see and do.
I glued two pieces of cereal-box cardboard together, then put the top PCB (unmirrored) on and glued it. Then I put two thumbtacks through lead holes on opposite ends of the board. I lined up the mirrored version on the back with the two thumbtacks, then glued it on. As you may (or may not...I scanned the board cuz I don't have a digital camera

) be able to see, I still didn't get it perfect, but it was suitable enough to see what I was doing.
Here's the (very blurry) front of the board: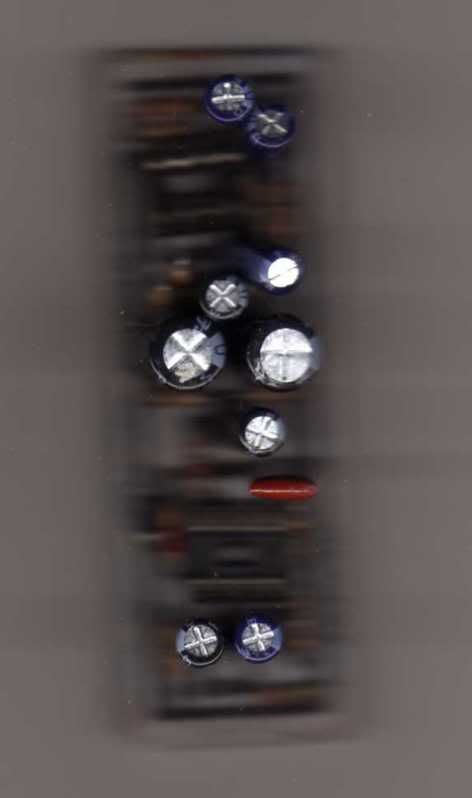 Key to the whole thing is being SUPER-ORGANIZED. I printed out a parts list (R1 = value, C1 = value, etc.), and the PCB layout. On the PCB layout, I colored in a part once it was on the board, and went over the trace in pink sharpie once two leads were soldered together for a 'trace'. Once both leads of the part were soldered and cut, I crossed it out on the parts list. It keeps you from screwing up to bad, though I made a few screwups anyways

A note on this project: if you DO do this (or make an ACTUAL pcb), C6 is going to get in the way of the IC or IC socket. I would either use paint/photoshop/whatever software to expand the layout by a centimeter or so in that spot, or just make the leads longer and have the cap stick up a little. It was a giant pain in the rear to get that IC socket in for me.
Conclusion: If you don't want to spend the $ on etching supplies, or your college won't let you have chemicals like that in your dorm room

, then I say go with this method. Smaller than vero and perf, not too messy, didn't take too long, and I'm gonna go clip on some jacks and a battery to see if it works

. Cheerio!
343SB