Since I can't login to the gallery I have to just post everything here. (any way to acces the layouts gallery? Login I mean and add this tutorial)
Ok , on to the tutorial. First of all, I learned how to do this from ~arph. I just altered one thing in the method. Being the first step.
Take the lid (the bottom part) of your enclosure, and sand down the border on the inside. You know, that really small thingie that keeps the top in place when you close the enclosure.
Make sure it's completely flat.
Once you have done that, take your piece of plexi and put your lid on top, fasten it with a piece of duct tape, all the way around.
Then take an iron saw, and cut off the two sides on which there is no tape. Repeat the progress for the two other sides.
Make sure you keep the cut off sides in place, but this should be easy to do. Just be carefull that you don't cut off too much.
Take out your drill, while the tape is still on the lid/plexi and drill the holes for the screws. This way you can be sure that these will fit when assembling the enclosre in the end.
Then take the sanding tool again, and remove the sharp corners, and adjust the size of plexi so that it's exactly the same size as the lid.
Once that's done, the plexi should not stick out on any side. Try closing it, and see if you're satisfied with the result.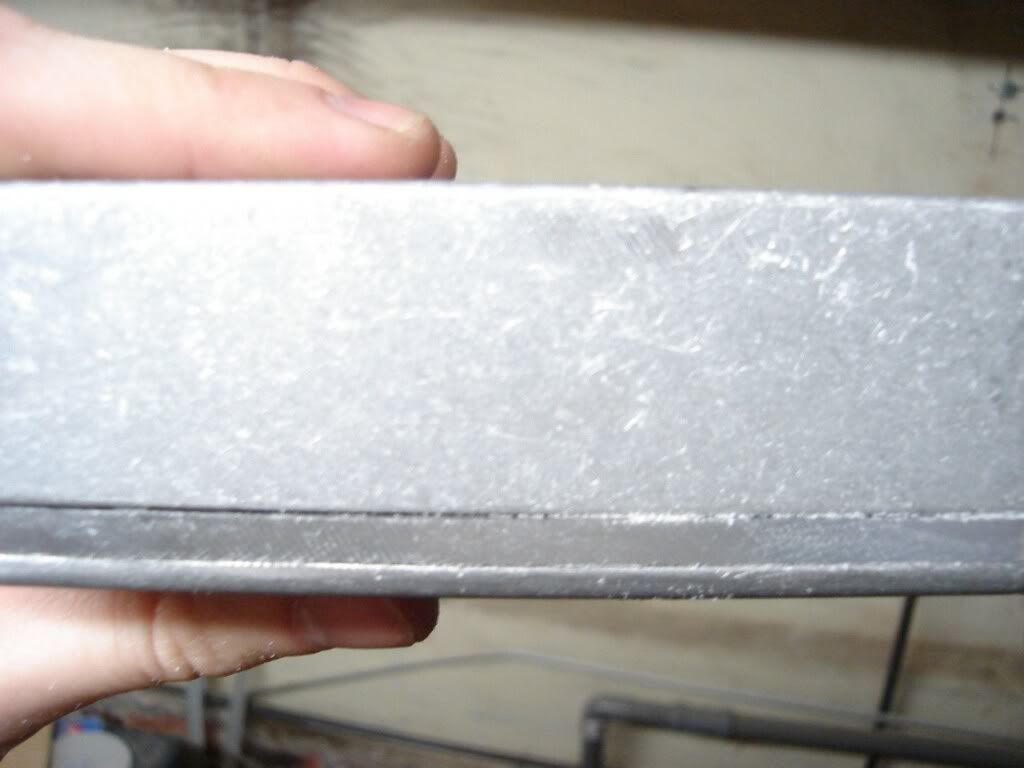 Once you have finished painting your enclosure, and the pedal is ready for assembly, try to find a spot as close to the centre as possible, and drill a 5mm hole straight through the plexi. Sand your LED so the light comes out of all the sides, hook it up and stick it through the hole.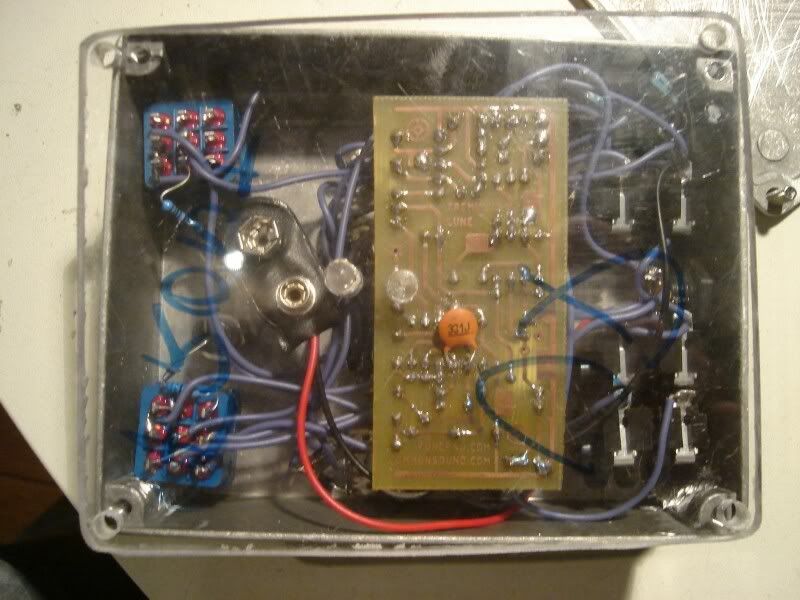 Then you're finished!