So, I'm attempting my first build. I wanted to try something that I thought was relatively easy and something that I would actually use. I play mandolin and banjo in a band. I switch back and forth quite often. In my current setup I have each instrument running into their own DI and I rely on the sound guy to mute me. And I use headstock tuners which are a pain. I'd like to build a pedal which has 2 inputs for my instruments, 2 outputs to my DI's and 1 Tuner out for my pedal tuner. My plan would be for my pedal tuner to be on at all times. When I hit the tune switch on my new DIY pedal, I'd like to have the ability to silently tune which ever instrument is currently not muted. Does this make sense?
I've done some reading and searches but I can't seem to find exactly what I'm looking for.
Here's a pic which shows what I have pictured in my head.
Here's a sketch I did where I attempted to connect of the parts but I'm lost.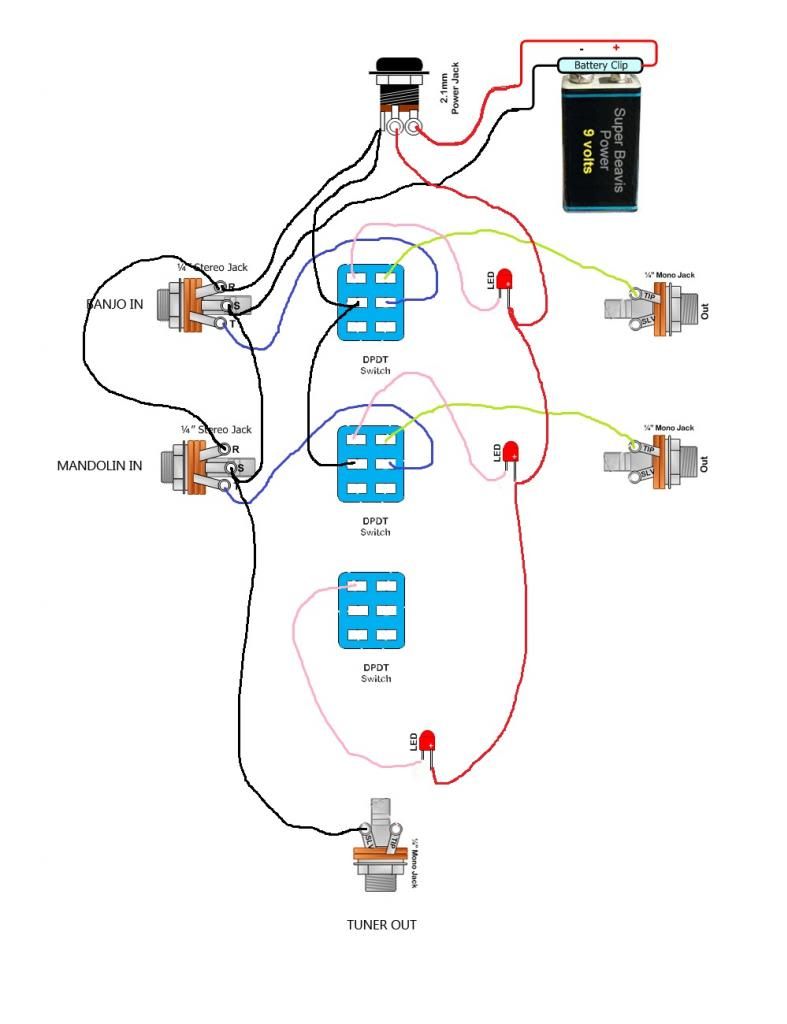 Here's a blank picture with just the components shown. I'm hoping some of you experienced builders might be able to quickly rough in some lines for me.
Thanks in advance for any help you can give me.