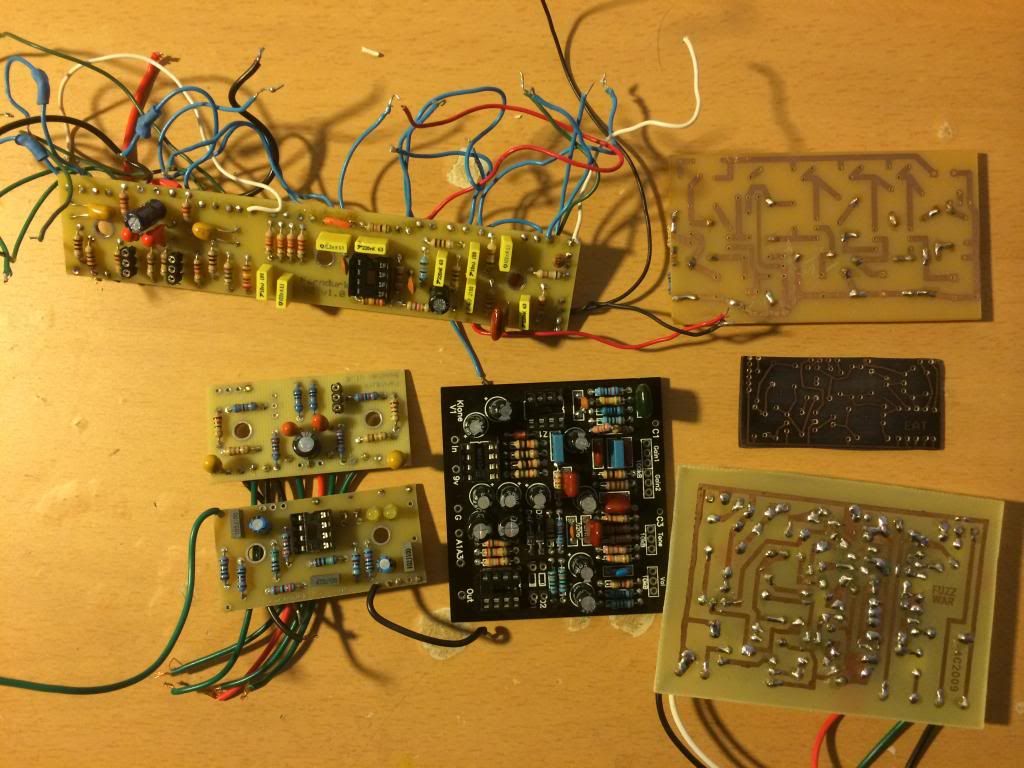 I received these boards in a trade, but haven't been able to find build docs or info on them.
The three on the left are Farndurk boards. The middle is a klon, which I can probably figure out, but it'd be good to see a build doc too. The three on the right from top to bottom are labeled "rumble",
"eat" (GGG EA Trem)
and "war fuzz".
If anyone has info on these or build docs that would be appreciated. Thanks!