Hey guys, I want to pack a discrete octave doubler circuit into the OC-2 simply using a pair of diodes and the 273-1380 transformer. Something simple like: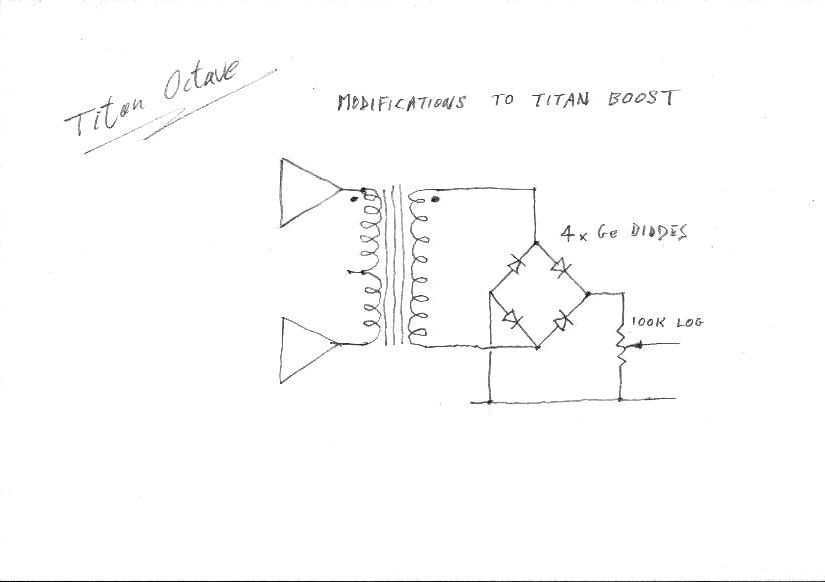 Since both this plan and the output of 1/4 octave of the pedal go to 100k pots (I'm assuming Logarithmic), I figured I'd just wire each output to a dpdt before going to the pot.
I have a weak understanding of Octave Dividers (or doublers) and especially the OC-2's 'flip-flop' circuitry, but I figured it would be sensible to try tapping the input pins of the dual-opamp and buffering it through a JFet to use as the input of the Octave Doubler (transformer).
Anyone want to help me out with this idea? Shoot it down? Call me a noob who's in over his head? Any feedback would be appreciated.
Thanks.