So since a friend of mine borrowed my bass-heavy fuzz face and will not return it for couple of weeks, and i do need a fuzz for rehearsals and gigs I ve made one using Sili Face schematics
http://www.home-wrecker.com/sili-face.html
It was kinda noisy so i ve replace that 4k7 with 1k, instead of BC 549c's first one is BC 517 and the second is 2n2369A. I ve used a 500k pot. Also a diode clipping in series with a switch on one side an orange led and a germanium diode ( love this combination ) and on the other blue led and some unknown russian diode ( measured around 0.6 ). I wasn't happy with input/output caps combination, so i ve used a switch to chose between 10uf/1uf and 2.2uf/0.047uf . But i really can't tell the difference. Have i wired it wrong?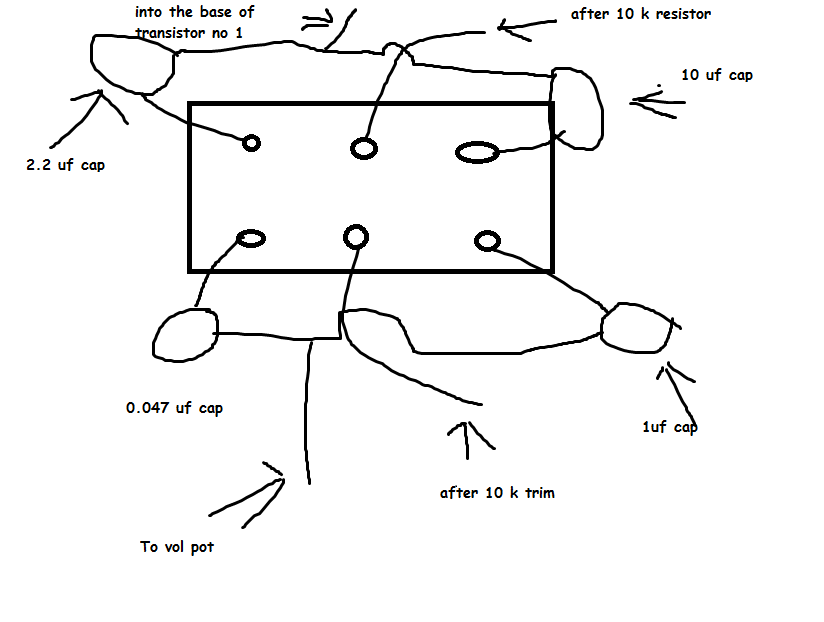 This was the only way to explain how i wired it, so ashamed of my lack of skill with paint

It works nice as it is but i would love to have that option of switching caps.