So, I'm putting together a Whisker Biscuit.
http://www.runoffgroove.com/whisker.html
And I'm changing the following...
1- 1uf caps all the way through
2- 6 position rotary switch with diodes
3- AMZ presence tone control, body and tone pot version
http://www.muzique.com/lab/tone3.htm
Ok, it sounded great on the breadboard but when I got it all boxed up something is not right.
It sounds like its struggling, a little gatey and if I play an open string and let it go, the sound is like on the edge of a threshold, going up and down in volume, almost like a switch going on and off.
I've read through most of the debugging page. I don't have much experience in these matters so I'm asking for help.
I measured voltages and will post a pic below. Obviously something is wrong with Q2, I looked for cold solder joint and reflowed one but with no change.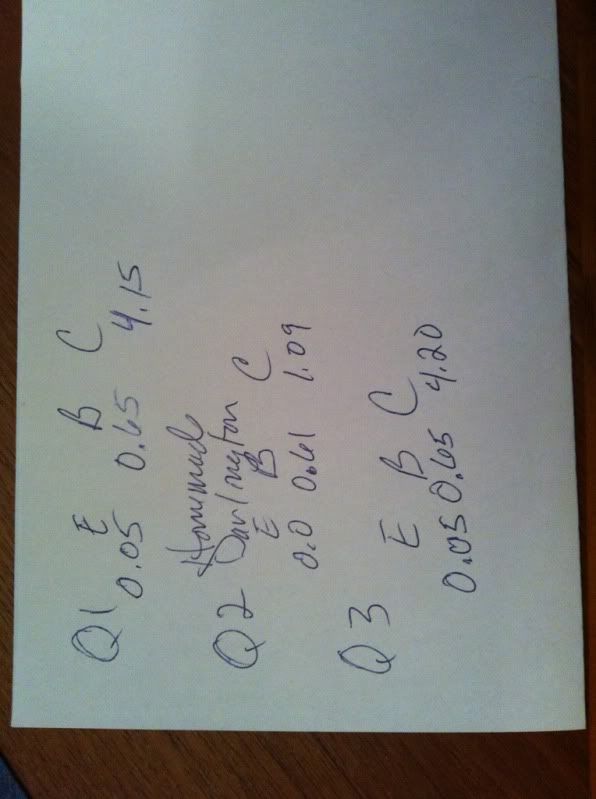 I'm using this for bass, btw, if you're wondering about the 1uf caps.
Thanks in advance for the help!