You can draw over your PDF using multiple types of pens. These include highlighters and solid pens.
Press and hold in the page to activate the drawing mode.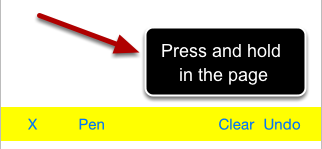 After a couple of seconds, the drawing menu will appear in yellow on the bottom of the page.
Using the drawing menu

X will end the drawing mode and dismiss the drawing menu. Pen will allow you to choose a pen to draw with. Clear will clear all drawings off the current page. Undo will allow you to undo the last drawing.
To draw, select a pen type.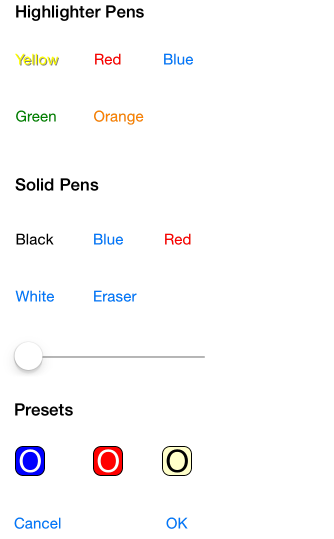 Press the Pen button and the pen selection window will appear. Simply press on a color to choose a pen type. Select the size of the pen below with the slider. Press OK to apply the choice.
Draw with your finger over the screen with the currently selected pen.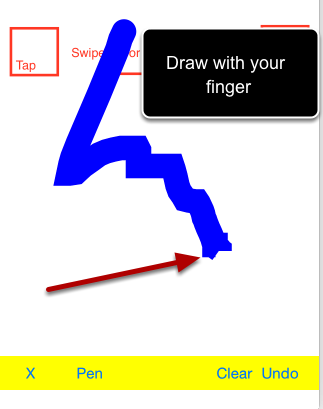 Press X to exit drawing mode.
Saving Preset Color Settings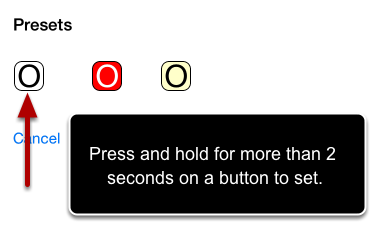 To use the Presets. Choose a color and size with the slider. Press and hold on a preset button for more than 2 seconds. The button will change and reflect your color choice. Now your preset is set.
Using Preset Color buttons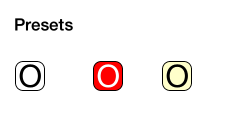 To recall and use a preset color, press the preset color button and release. The pen window will close and you can draw with your preset color.