Posted by aron on 03 Oct 2013 at 07:04 am | Tagged as: Uncategorized
Yep, check out your PDF music charts on your iPhone. Also reads unrealBook drawings, set lists, bookmarks and indexes. Remote control an iPad via networking and grab files from Dropbox.com.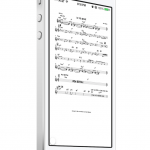 Pick up your copy in the App Store!